Hope Farms
Enjoy this presentation of our work at Hope Farms, used with permission of UnitedHealthcare Services, Inc.
We realize that we can't stop at teaching kids to reach for the healthier option, we must help parents and caregivers provide it. We are working in Houston to establish a robust urban agriculture and local produce distribution system to ensure that tasty, affordable, fresh food choices are available to everyone.
Thanks to a generous seed grant from Wells Fargo Foundation and support from a diverse array of generous foundations, corporations and philanthropists, we are building the Hope Farms Showcase and Training Center in the heart of Houston's historic Sunnyside neighborhood--in view of downtown skyscrapers. The farm is designed as an integrated operation, using organic methods to generate significant crops in the midst of one of the city's largest food deserts. We train U.S. Veterans to become new urban farmers, incubate their new micro farm businesses and provide jobs and internships for neighborhood youth. An on-site farm stand provides produce, eggs and honey to the neighbors--near and far.
Find out how you can help us retire the mortgage on our 7.58 acre farm site by becoming a Grassroots Investor or Farmraiser today!
Hope Farms Showcase and Training Center prioritizes U.S.Veterans as farmer trainees in a year-long program teaching sustainable horticulture, financial literacy, accounting, banking and business planning to support the new entrepreneurs as they establish and grow their own enterprises. Farmer trainees will be mentored by members of the Houston business community and benefit from course work at Houston Community College in a well-rounded workforce development program. ARE YOU A VETERAN? APPLY NOW FOR A HOPE FARMER TRAINING SCHOLARSHIP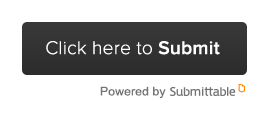 Eventually we envision transforming a portfolio of un and under-used urban property into fully-functional, small footprint farms, to support our new agri-entreprenuers. Built on an affordable housing model, these 1-acre live-work affordable urban farms could be owned or leased by our new urban farmers who will continue to benefit from our mentoring as well as small business incubation provided by established agricultural, commercial and academic partners. They will also automatically be members of the Hope Farms Co-op, a support program including advice and counsel, organic growing classes, access to equipment, co-op branding and distribution of products, and an on-site farmers market--all designed to brand, promote and distribute their products throughout the city.
The Hope Farms Co-op will provide product distribution to premium and wholesale buyers, CSA members, farm-to-school programs and farmers markets to support the new urban agribusinesses. Regular onsite programming is designed to empower youth with access to micro-business learning opportunities such as food production, marketing, sales and distribution. The Rolling Green Market will distribute fresh produce to neighborhoods that currently lack access.
Hope Farms Rolling Green Market
delivers significantly reduced-priced, fresh fruits and vegetables from Hope Farms Showcase and Coop members directly to families who are now marooned in identified Houston neighborhoods that are known as food deserts, or who are otherwise considered to be suffering from nutritional insecurity. With cooking demonstrations and tastings conducted by a team of interns selected from the neighborhoods the truck serves, the
Rolling Green Market
will encourage increased consumption of fresh fruits and vegetables and good nutrition to all Houstonians, empower caregivers to provide a healthy diet to Houston's children, alleviate serious health risk and promote good nutrition.
We hope it will be a national roll model that inspires similar initiatives throughout the country. Our Rolling Green Market has earned a USDA grant and won an award from the US Conference of Mayors, saluting it as an innovative solution to combat obesity in a large urban community.
RHYTHM IN THE HEIGHTS at Fountain Park, Wednesday, June 28, 7-10 p.m.
Turn the music up and get ready to get down! Partners in Building have teamed up with Recipe for Success for THE premiere event of the summer, Rhythm in the Heights, featuring celebrity Houston chefs Robert Del Grande, Ryan Pera, and more.
More information, including ticket purchases, HERE.
Shares are available for pick up every Tuesday at RecipeHouse from 3-6 p.m. or every Saturday at Hope Farms from 9 a.m. to 12 p.m. Boxes will include six to ten different varieties of vegetables each week. Vegetables will be freshly picked and washed Tuesday and Saturday mornings.
Spring Into Summer: 10 Weeks - $425
Height of Summer: 4 Weeks - $175
Back to School: 8 Weeks - $300
Fall's Bounty: 12 Weeks - $510
We will happily prorate the share fee if you join mid-season.
Contact RecipeHouse at info@recipe4success.org for more information.
To register for your share, please visit the registration page

HERE

.